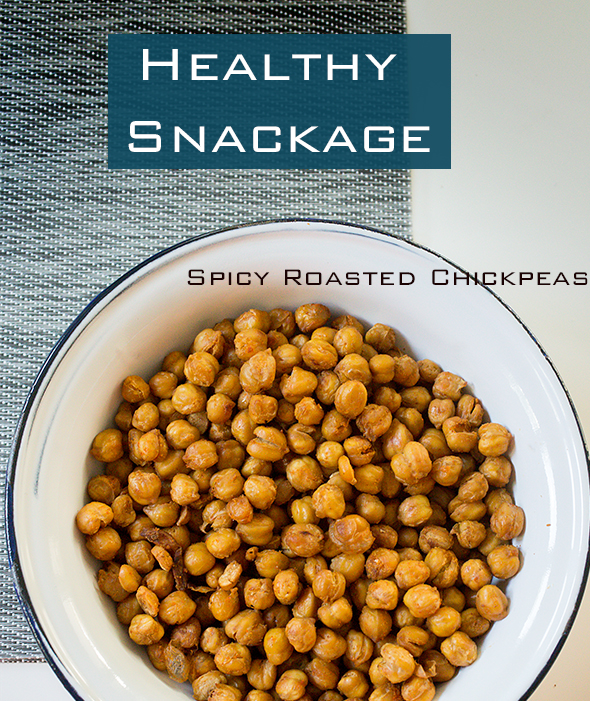 Looking for a crunchy healthy snack? These chickpeas are a snap to make. Packed with fiber, protein, and roasted, rather than deep fried, makes them great to munch on.
Pack them into a container and take them with you, or have some friends over and dip into the bowl together.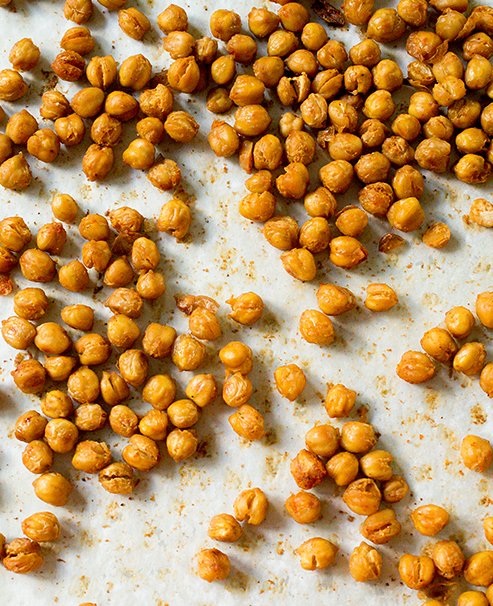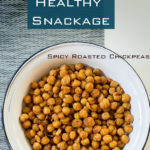 Spicey Roasted Chickpeas
2014-05-22 10:58:52
Serves 10
These travel very well, making them great to take to the office. They are also so easy to make that you can throw together a batch if last minute guests show up.
Nutrition Facts
Amount Per Serving
* Percent Daily Values are based on a 2,000 calorie diet. Your Daily Values may be higher or lower depending on your calorie needs.
Ingredients
2 cans chickpeas, drained and rinsed
1 tablespoon olive oil
1 teaspoon smoked paprika
1 teaspoon chili powder
1/2 teaspoon salt
Instructions
Preheat oven to 400 degrees and prepare a baking sheet with parchment paper.
Dry off the chickpeas with a gentle rub of a towel to remove most of the moisture.
Into a large bowl combine the oil, spices and salt. Add the chickpeas and toss.
Spread out evenly onto the baking sheet and roast until golden and crispy.
Store in an airtight container.
Notes
For extra crispiness, after 30 minutes let the peas cool for 5 minutes, then roast for another 10.
A Healthy Hunger http://ahealthyhunger.com/