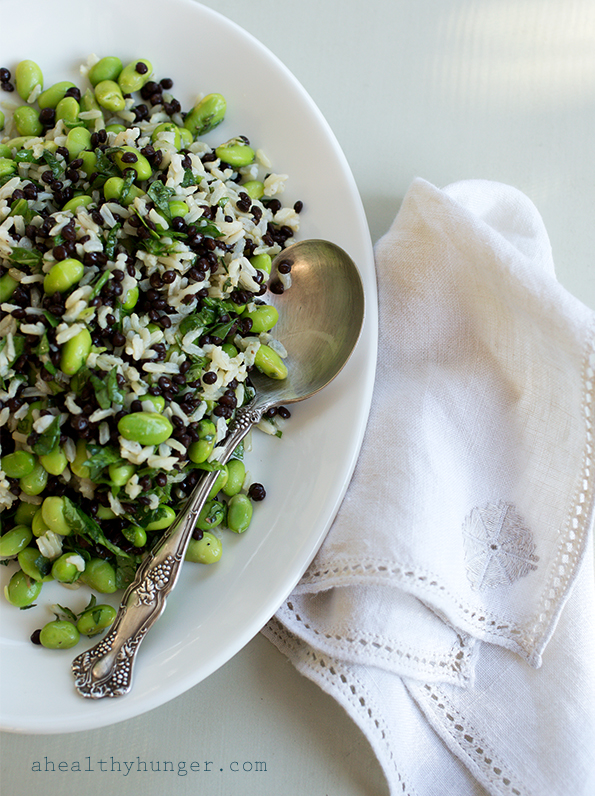 My garden is still going strong. I did not grow vegetables, but rather pots of herbs. Large pots which overflowed so profusely that I've had to whack them back several times this season. Always to my amazement they come roaring back.
I planted traditional basil, purple basil and Thai basil. Rosemary, purple sage and tarragon in another. In the two smaller pots I planted lemon thyme and oregano. And then there is the mint- which got to be so brambly wild that it reminded me of the gnarly mass of a witches mane. I whacked that one back to, within an inch of it's life. I was sure that I had done it in that I imposed upon a friend and dug up a small patch from his garden and added it to the pot. Just a short 2 weeks later it's back in full blast and I'm already pinching it back.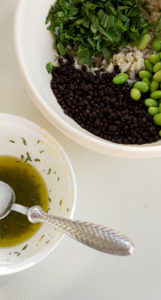 Last night I sat in the garden as the day's sun was fading and thought about how fortunate I am for such bounty. Had I purchased the bunches of herbs I had used over the season I would have been out of pocket quite a bit. The irony is that I HAD to harvest and use my herbs. Some I've dried, but the rest were blended into pastas, added to sandwiches and turned into pestos.
Which now leads me to this recipe. When I lived in NYC the end of September always meant rosemary to me. This comes from a memory I have of going to the farmer's market on a crisp fall day and purchasing a rosemary laced loaf of bread. Oh what heaven is the smell of fresh yeasty bread and rosemary. Ever since I make it a habit to do a few homage dishes to this resilient piney aromatic.
I thought about the pairing of mint and rosemary- most definitely a fine combination, but I wanted something more peppery. I had some ends of some baby arugula which not only added the sharpness I was imagining, but also a bright shade of green.
When it comes to making grain salads I am moving towards a lower ratio of grains to "other" ingredients in the mix. As you know I am always concerned with color and texture too. There is a nice "comfort food" sensation in the eating of this salad. It has a great balance of tenderness and bite. I thought about adding some pine nuts for crunch, but after tasting it I was pretty happy with it as it is. This salad is packed with fiber and protein and is a meal on it's own, or serve it as a side dish.
I plan to squeeze the most out of these herbs while I can, which should be for a long time. It was frowned upon when I planted my herb garden in pots (threats of "drying out" or "strangling roots")- but none of those foreshadowings have come to fruition. And to make my decision even better, when it starts to get too chilly out, they will have a nice home in my sunroom over the winter.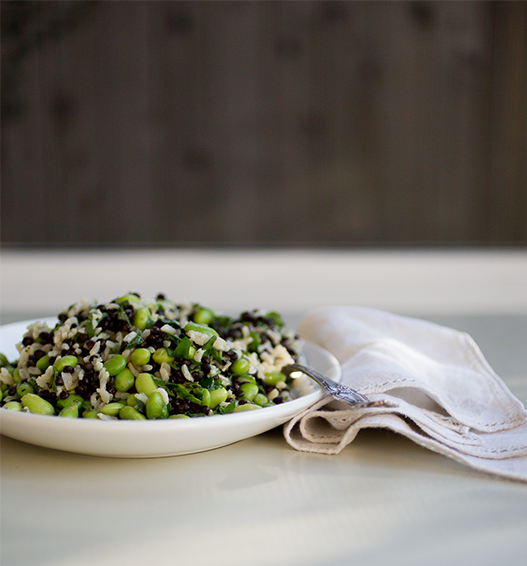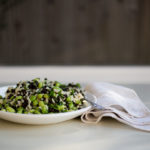 Rosemary Rice and Beluga Lentil Salad
2014-09-25 18:27:45
Serves 4
I make a large batch of brown rice each week. Some I will use right away, the rest I will portion out and freeze for future use. It's a great time saver. I also purchased precooked lentils as a test. They were wonderful and a great thing to have in the cupboard for those last minute needs.
Nutrition Facts
Amount Per Serving
* Percent Daily Values are based on a 2,000 calorie diet. Your Daily Values may be higher or lower depending on your calorie needs.
Ingredients
1 cup cooked brown rice* (or 1/3 cup uncooked)
1 cup cooked beluga lentils* (or 1/2 cup uncooked)
1 cup edamame
2 cups baby arugula, chopped
3 tablespoons fresh lemon juice
2 tablespoons minced fresh rosemary
1 teaspoon dijon mustard
3 tablespoons olive oil
a splash of salt and a dash of pepper
Instructions
*I used precooked homemade brown rice, and I purchased precooked lentils. Gotta say that they were great.
Start by cooking the rice since it takes the longest. In a small saucepan add the rice and 2/3 cup of water. Bring to a boil with a piiiiinch of salt. Reduce to a simmer, cover, and cook until tender- about 40 minutes.
Meanwhile also cook the lentils. In another small saucepan add the lentils and a cup of water and prepare the same as the rice, but they should only take about 20 minutes. Add more water if they are too dry. The cooking time on lentils depends on how old/dry they are.
Steam the edamame for 5 minutes and set aside.
When everything is ready place the rice, edamame, lentils and arugula in a large bowl.
In a small bowl combine the lemon juice, rosemary and mustard. Stir smooth. Slowly add the oil while constantly stirring the dressing. Add salt and pepper to taste.
Pour the dressing over the salad (dressing warm rice and lentils is perfect) and serve.
A Healthy Hunger http://ahealthyhunger.com/
Recipes like this appear on our weekly menus all the time, along with other healthy and delicious things. Click on the link in the tool bar above for information on how to subscribe and get fresh menus delivered to your inbox each week.
And if your diet is needing a TUNE UP- try our 3 Day Cleaning Diet. 72 hours of delicious foods to get you back into rhythm.