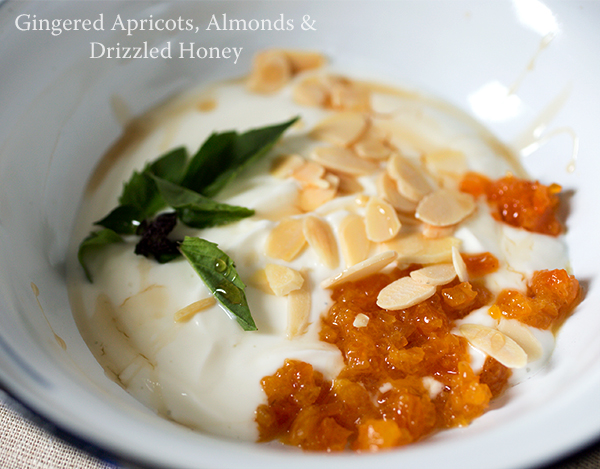 Want to add a little jolt to your morning without caffeine? Try this Gingered Apricot compote on your morning yogurt.
Ginger is thought to boost vitality and improve your digestion. Ginger is recommended to those who suffer from motion sickness, or having trouble with bloating and tummy distress. Ginger is also mind clearing due to its anti-inflammatory action and it's peppery flavor and smell can trigger a more spritely attitude on it's own.
To get more ginger into your diet simply grate fresh ginger right into a tablespoon or two of jam before adding it to your yogurt bowl. Top it off with some crunchy toasted almonds, a drizzle of local honey, and if a snippet of fresh mint were to land on top- well… what could be a better way to start your day?