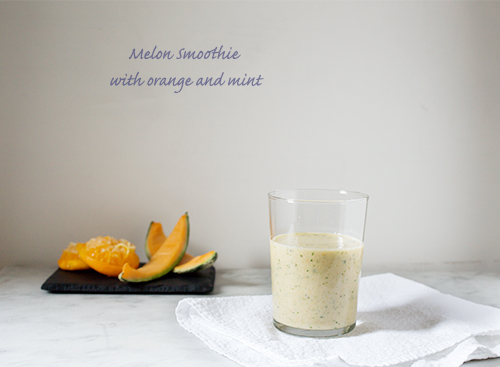 If you've been celebrating too much Mardis Gras like I have, a fresh lively smoothie like this one if a perfect start to the day. Rich in vitamin A and C, a nice dose of fiber and a good hit of protein and calcium too.
Enjoy!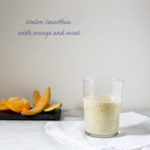 Melon Smoothie with Orange and Mint
2014-03-06 06:50:24
Serves 1
Nutrition Facts
Amount Per Serving
* Percent Daily Values are based on a 2,000 calorie diet. Your Daily Values may be higher or lower depending on your calorie needs.
Ingredients
1 cup diced melon
several scrapes of zest from one orange
1/4 cup fresh squeezed orange juice
1/2 cup greek 0% yogurt
8 fresh mint leaves
Instructions
Place everything into the blender and whizz away!
A Healthy Hunger http://ahealthyhunger.com/