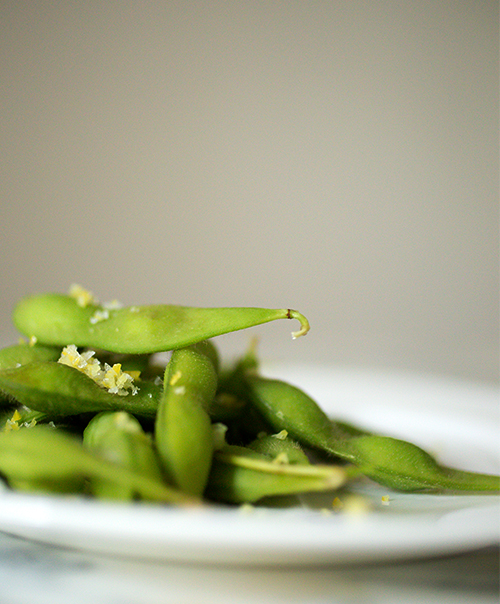 Edamame is a delicious and healthy snack which is easy to make and super fun to eat. Here are three simple recipes you can make in minutes.
What Exactly is Edamame?
Edamame is another name for soy beans. The beans that you get in the pods are actually immature beans. When allowed to fully mature they become a much harder bean from which soy milk and tofu are made. The young beans are very tender and can be eaten after being boiled or steamed.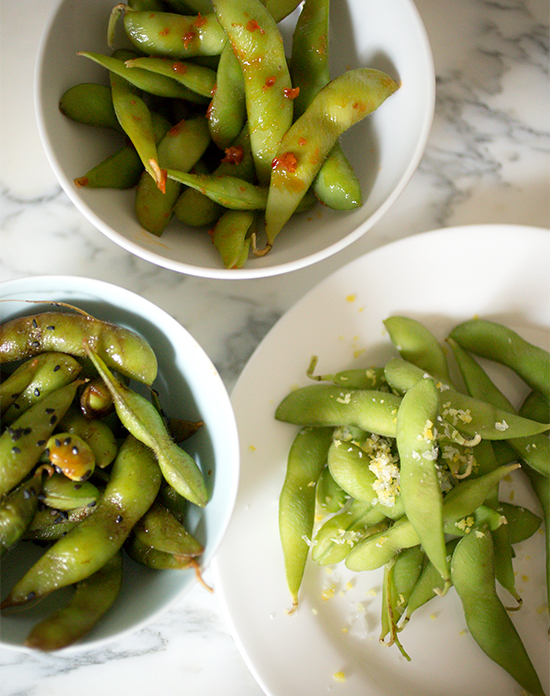 Edamame makes for a wonderful snack due to it's high protein content, fiber and healthy fat. Edamame is also high in Vitamin K, folate and a good source of non-heme (vegetable based) iron. They have a neutral taste and a texture that is a bit more dense without mushiness, making it an interesting texture in a salad in place of a traditional bean.
How to Eat Edamame From the Pod
Here's the fun part. The shell of the pod is tough and inedible, it's only the beans inside that you are after. There are two basic methods for eating edamame. The first is to pick up a pod and put it to your mouth, then squeeze the pod behind the bean and pass it through your lips.
I prefer the second method, which is to put the pod between your teeth and tease the bean out of the pod. The benefit of this method is that you get some of the flavoring that is coated on the outside of the pod along with the beans- which to me is the best part.